Circle Empires: Apex Monsters! For Mac
The Circle Empires universe is made of interconnected circles, each containing loot to plunder and foes to defeat. You are the god-like leader of your tiny kingdom, hungry for power. Use your skills to hunt down increasingly powerful enemies and expand your empire. Apex Monsters!, a DLC pack for Circle Empires, is now available DRM-free. If you wanna be the very best like no one ever was, you must hunt down these twelve new beasts!
This game/item requires:
Available Regions for Activation
Across the globe, except South America and Europe.
Afghanistan
Algeria
American Samoa
Angola
Anguilla
Antarctica
Antigua & Barbuda
Aruba
Australia
Bahamas
Bahrain
Bangladesh
Barbados
Belize
Benin
Bermuda
Bhutan
Botswana
Bouvet Island
British Indian Ocean Territory
British Virgin Islands
Brunei
Burkina Faso
Burundi
Cambodia
Cameroon
Canada
Cape Verde
Caribbean Netherlands
Cayman Islands
Central African Republic
Chad
China
Christmas Island
Cocos (Keeling) Islands
Comoros
Congo - Brazzaville
Congo - Kinshasa
Cook Islands
Costa Rica
Côte d'Ivoire
Cuba
Curaçao
Djibouti
Dominica
Dominican Republic
Egypt
El Salvador
Equatorial Guinea
Eritrea
Ethiopia
Faroe Islands
Fiji
French Polynesia
French Southern Territories
Gabon
Gambia
Ghana
Gibraltar
Grenada
Guadeloupe
Guam
Guatemala
Guernsey
Guinea
Guinea-Bissau
Haiti
Heard & McDonald Islands
Honduras
Hong Kong SAR China
India
Indonesia
Iran
Iraq
Ireland
Isle of Man
Israel
Jamaica
Japan
Jersey
Jordan
Kazakhstan
Kenya
Kiribati
Kuwait
Kyrgyzstan
Laos
Lebanon
Lesotho
Liberia
Libya
Macau SAR China
Madagascar
Malawi
Malaysia
Maldives
Mali
Marshall Islands
Martinique
Mauritania
Mauritius
Mayotte
Mexico
Micronesia
Mongolia
Montserrat
Morocco
Mozambique
Myanmar (Burma)
Namibia
Nauru
Nepal
New Caledonia
New Zealand
Nicaragua
Niger
Nigeria
Niue
Norfolk Island
North Korea
Northern Mariana Islands
Oman
Pakistan
Palau
Palestinian Territories
Panama
Papua New Guinea
Philippines
Pitcairn Islands
Puerto Rico
Qatar
Réunion
Russia
Rwanda
Saint Martin
Samoa
São Tomé & Príncipe
Saudi Arabia
Senegal
Seychelles
Sierra Leone
Singapore
Solomon Islands
Somalia
South Africa
South Korea
South Sudan
Sri Lanka
St. Barthélemy
St. Helena
St. Kitts & Nevis
St. Lucia
St. Martin
St. Pierre & Miquelon
St. Vincent & Grenadines
Sudan
Svalbard & Jan Mayen
Swaziland
Syria
Taiwan
Tajikistan
Tanzania
Thailand
Timor-Leste
Togo
Tokelau
Tonga
Trinidad & Tobago
Tunisia
Turkmenistan
Turks & Caicos Islands
Tuvalu
U.S. Outlying Islands
U.S. Virgin Islands
Uganda
United Arab Emirates
United States
Uzbekistan
Vanuatu
Vietnam
Wallis & Futuna
Western Sahara
Yemen
Zambia
Zimbabwe
About the game
New creatures make their way onto the circular battlefield. Hunt down a feared unicorn named Über, as you recruit wax monsters that spawn wax towers that shoot wax at your enemies (we could wax lyrical all day). Or recruit your own horny unicorns and fight Enormy the Enormous; a really dumb but (for some reason) widely revered Barbarian.
Yeah, it's all pretty weird, and there's a lot more to discover. Recruit brand new units to fight by your side like crossbowmen, infested queens, black dragons, white dragons and assassin warriors. All Apex Monsters! units can be used across all game modes with this DLC package installed.
Highlights
6 new leaders to play as;
12 new monsters to hunt down ;
21 new units (including unit classes);
A new autumn themed biome;
All leaders have a new unit to recruit;
AI empires use the new units to wreak havoc of their own.
System Requirements
Minimum
OS:

Microsoft Windows 7 / Windows 8 / Windows 10

Storage:

1 GB

Processor:

1,7GHz dual core

Memory:

3 GB

Graphics:

Intel / AMD Integrated Graphics [1GB de VRAM]

DirectX:

11
Recommended
OS:

Windows 10

Storage:

1 GB

Processor:

Intel Core i3 2100 3,1GHz

Memory:

4 GB

Graphics:

NVIDIA GeForce GT 1030 2GB / AMD Radeon HD 6850 2GB

DirectX:

11
Circle Empires © 2018 Luminous. Developed by Luminous. Licensed exclusively to and published by Iceberg Interactive B.V. Iceberg Interactive design and mark are registered trademarks of Iceberg Interactive B.V. Microsoft®, Windows® and DirectX® are registered trademarks of Microsoft Corporation. All other brands, product names, and logos are trademarks or registered trademarks of their respective owners. All rights reserved. Made in Europe.
Release date:

2018-10-25

Developer: Luminous
Publisher: Iceberg Interactive
Game Mode
Language
Czech
German
English
Spanish
French
Italian
Japanese
Korean
Polish
Russian
Turkish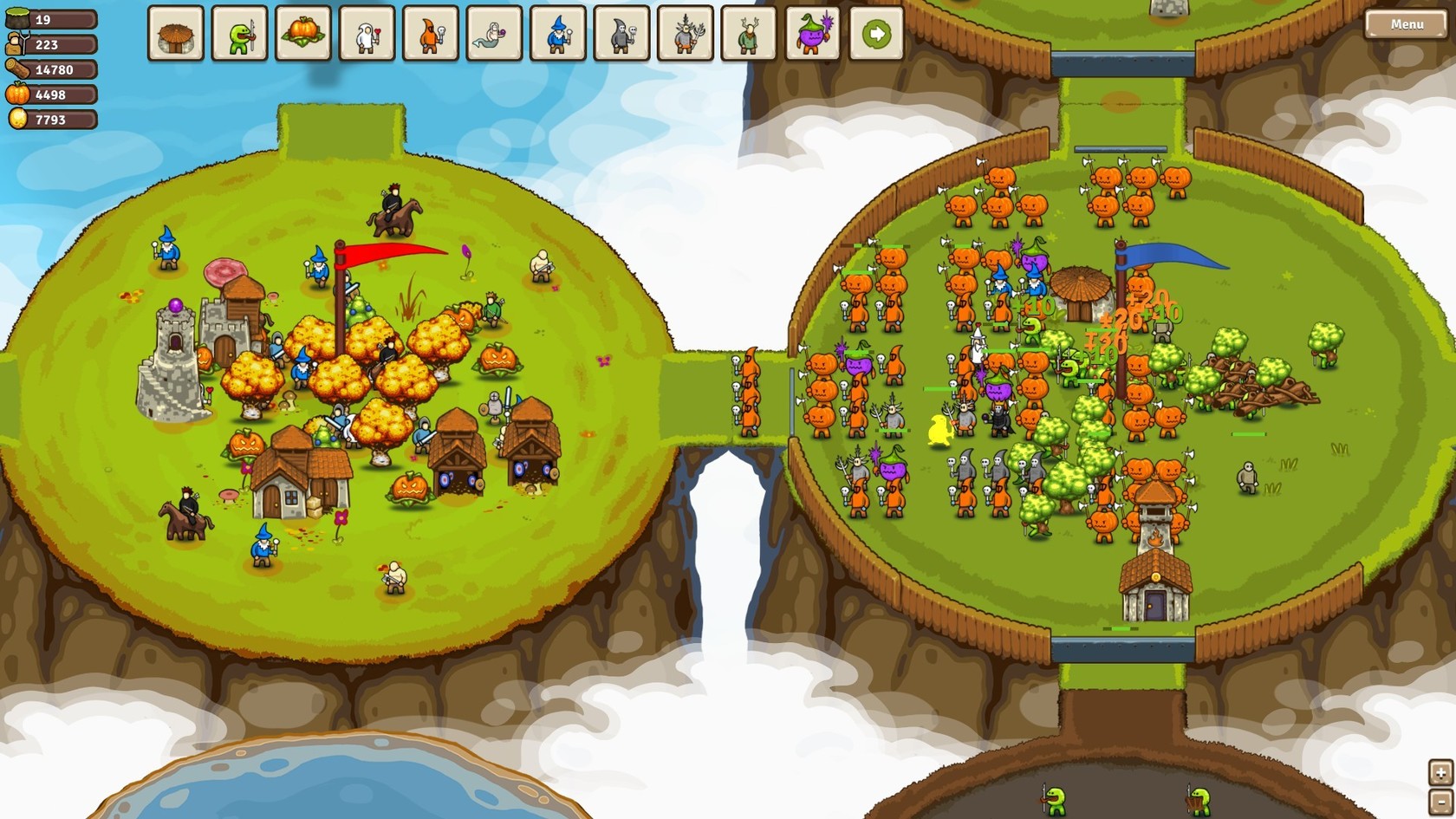 Follow
Genre: RTS
Developer: Luminous
Publisher: Iceberg Interactive
Platform: PC
Tested on: PC
1.5
Bad: No new gameplay, highly overpriced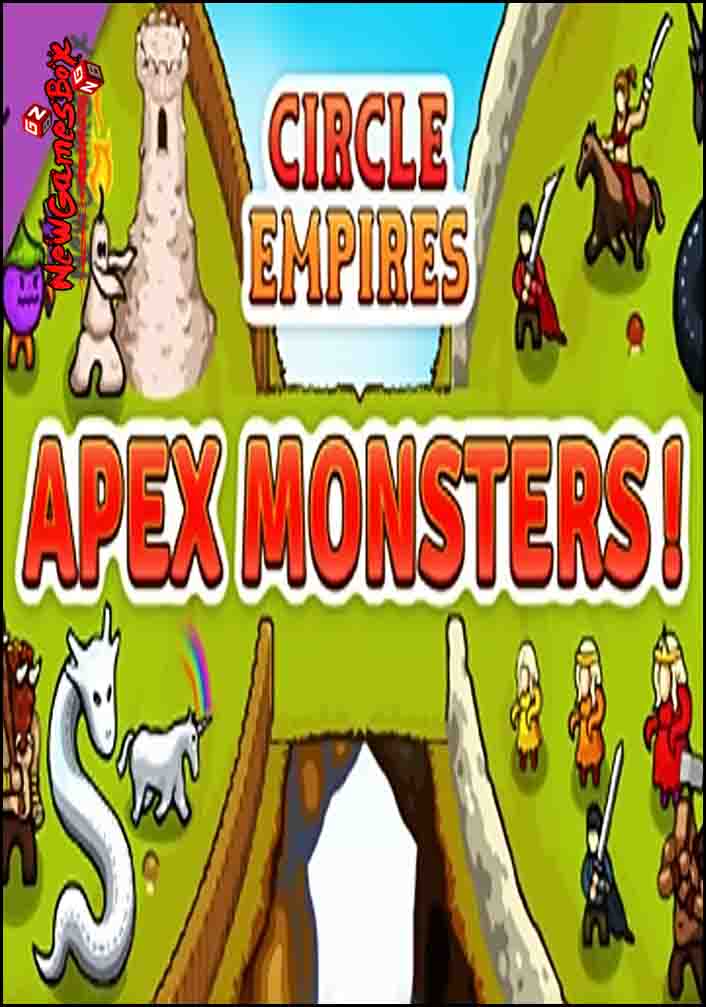 4.3
(3 votes)
Two months after the release of Circle Empires, developer Luminous has released the first DLC for the game; Circle Empires: Apex Monsters! The new DLC brings some new features to the game so you can conquer the circles with new armies and slay other monster in order to become the best again. If you want to read the review of the full game you can read it here.
Circle Empires: Apex Monsters For Mac Osx
Story
The new Circle Empires: Apex Monsters! DLC doesn't bring a story to the game. In the main game it was a good decision to leave out an actual story and only add three different game modes to play. But with the release of the DLC they had a chance to do something different and change it a bit to give more depth to the game. Even if it was just another game mode to play, it would have been great. But to leave it out in this DLC, they really missed one here.
Graphics
The DLC doesn't bring any new updates to the graphics. It still uses a simple cartoon style which give the game an enjoyable vibe. The new characters and monsters that they have added fit in with the already existing ones, so they didn't do a bad job while creating these.
Sound
Circle Empires: Apex Monsters! didn't change anything when it comes to the sound, everything stayed the same as in the base game. The sound isn't really contributing to the gameplay. With the release of the DLC they had a chance to change the sound but they didn't do it, same goes for the sound-effects, they really should have done this better.
Gameplay
Circle Empires is a RTS-game where you have to build an army and conquer other armies circles. With the release of the DLC Circle Empires: Apex Monsters! we have already figured out that when looking at the story, graphics and sound nothing did change. So what did change you might ask? Well they have added six new leaders you can play with during the different game modes, twelve new monsters to hunt down during your campaign to circle domination. With the six new leaders they have also added twenty-one new units to build an army with so all the leaders have a new unit to recruit and battle for them. Last but not least they added a new autumn themed biome.
Furthermore there are no changes made to the gameplay, making this DLC more feel like a paid update.
Conclusion
While looking at the DLC and taking everything in consideration, they really went in the wrong direction. With no changes being made regarding the story, graphics, sound and different game modes, or at least the addition of one, this doesn't feel like a successful DLC. And only the addition of some new characters which do the exact same thing as the ones that were already in the base game; makes it feel like you can better burn your money than invest. With the game release only two months behind us they could have given the community a gift by a free update, but instead they ask more money for it, without actually contributing to the base game.
VN:F [1.9.22_1171]
Circle Empires - Apex Monsters DLC - Review

,

4.3

out of

10

based on

3

ratings
Related Items
Circle Empires: Apex Monsters For Mac Desktop
Chronos: Before the Ashes (Switch) – Review
Gym Tycoon – Preview
Solasta: Crown of the Magister – Preview
Warhammer 40,000: Darktide Gameplay Video